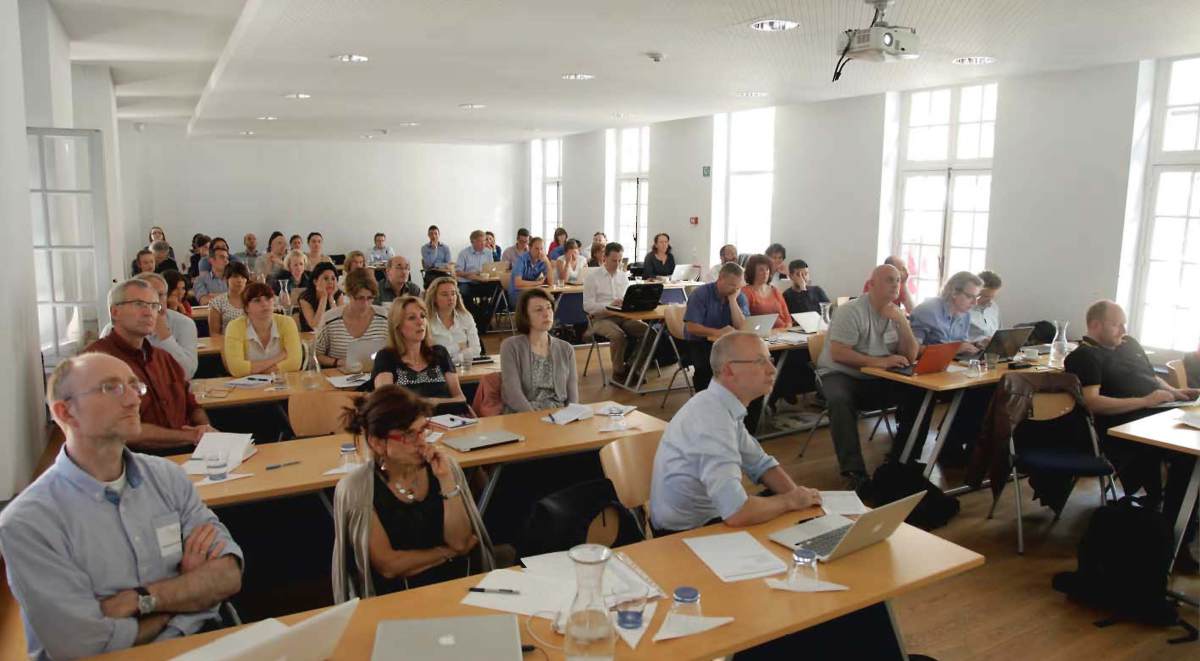 Presentation of the projects currently funded and close monitoring.
Our one and only goal being to contribute finding a cure for ALS, we keep a close eye on selected projects projects during the annual meeting. The 5th annual meeting took place in Leuven ( Belgium) in May 2014.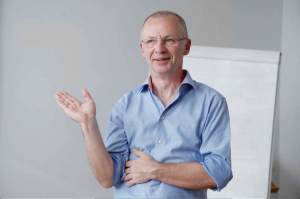 Pr Wim Robberecht chaired the presentations and led the discussions.
54 researchers presented their work and how far they have advanced in their research.
The Scientfic Advisory Board listen very carefully to each presentation.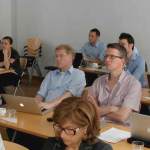 Pr Leonard Van den Berg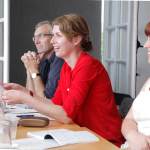 Dr Jan Egebjerg and Pr Eva Hedlund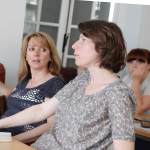 Pr Linda Greensmith and Dr Séverine Boillée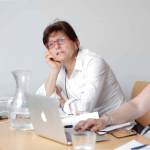 Pr Caterina Bendotti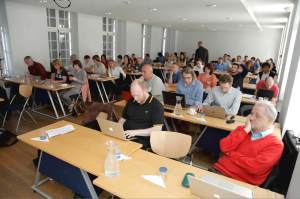 and Pr Albert Ludolph
on the right side of the picture
This rigorous follow-up notably allows the publication of results in record time. Out of the total amount of 17 finalised projects, 16 have already given rise to peer-reviewed publications in top-ranked journals, a necessary condition so that the works may be utilized in a future regulatory dossier, the final objective of the Foundation.
As our objective is to contribute to the progress of a search for a treatment, the Thierry Latran Foundation thanks the SAB for the importance of their work.