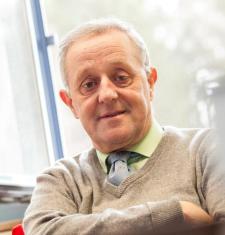 Prof. Albert Christian Ludolph
Prof Albert Christian Ludolph 
The Scientific Advisory Board for the 11th Call for Projects will be chaired by Prof. Albert Ludolph who succeed to Prof. Robberecht.
Albert Ludolph is Professor of Neurology and Chairman of the Department of Neurology at the University Hospital and Medical Faculty of Ulm. He is also acting Director of the Academic Neuroscience Centre of the University of Ulm.
He has established and leads the ALS-Centre at the University Hospital of Ulm and directs a multidisciplinary team for ALS care, clinical and experimental research.
His research focuses on models for ALS, both naturally occurring and animal models, clinical genetics, development of clinical care, and translational research including development of new drugs for ALS and other orphan neurological diseases.