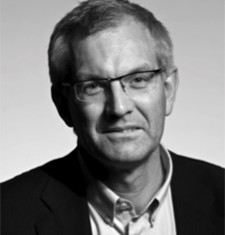 Dr Jan Egebjerg
Dr. Jan Egebjerg
PhD,  is senior director and responsible for drug discovery for neurodegenerative disorders at Janssen.
Prior to joining Janssen (2018), he spend 18 years with Lundbeck in different roles from Head of Department Molecular Neurobiology to Vice President for neurodegeneration and biologics. He held before a faculty position at University of Aarhus and has been Head of Department for Molecular Genetics at Novo Nordisk.
His main focus is to develop novel treatments with neurodegenerative disorders by integrating and transition basic research finding into drug discovery projects and establish translational markers between preclinical models and clinical relevant measures. His main research interest has been molecular neurobiology and pharmacology with focus on glutamatergic signaling.
He is also member of the Danish strategic research council, program commission on "Individuals, Disease and Society" and serves at several scientific advisory boards supporting CNS research.