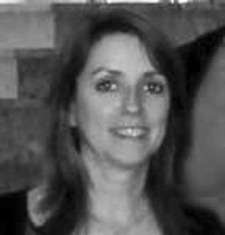 Prof. Linda Greensmith
Prof. Linda Greensmith
is the Graham Watts Senior Research Fellow and Reader in Neuroscience in the Sobell department of Motor Neuroscience and Movement Disorders at the Institute of Neurology, University College London, UK.
The Watts Research Laboratories were first set up in 1997 following a Bequest from an ALS patient in order to promote research into the underlying causes of ALS. The research team has grown during the past few years and is now composed of 16 research staff including post docs and PhD students.
Linda Greensmith's team uses a multidisciplinary approach to investigate ALS, examining motor neurons both in animal models of ALS as well as in primary cell cultures of motor neurons, muscles and glial cells.
Between 2004-2008 Linda Greensmith served as member of the Research Advisory Panel of the MND Association (UK).
Some of the major research themes currently being studied by the group include the neuroprotective role of the heat shock response in ALS, the role of axonal transport defects and  mitochondrial dysfunction in the pathogenesis of ALS. The overall aim of her research program is to help in the development of effective therapeutic strategies for ALS.