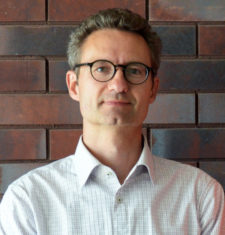 Prof. Philip Van Damme
Pr Philip Van Damme
is Professor of Neurology and chairman at the University Hospital Leuven and of the department of Neurosciences at the University of Leuven, Belgium.
He is director of the Neuromuscular Reference Center at the University Hospital Leuven and directs a multidisciplinary team for ALS care and clinical research that is actively involved in ALS genetics and clinical trials.
Philip Van Damme leads a group of researchers in the laboratory of Neurobiology (University of Leuven and Center for Brain & Disease Research VIB Leuven) working on the genetics of ALS, biomarkers of ALS and on disease mechanisms using different disease models, including patient-derived induced pluripotent stem cells.