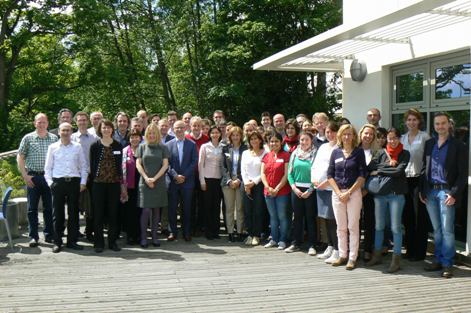 We were warmly welcomed by Professor Pamela Shaw and her team in the Institute she leads: SITRAN  (Sheffield Institute for Translational Neuroscience).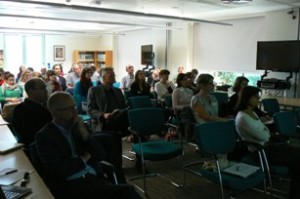 The Scientific Committee as well as all the principal  investigators of the 22 projects under achievements were attending, as well as one selected researcher working on the project.
In the program, the presentations of projects finalized early 2013 or ongoing. Each presentation was  subject to discussion between researchers and evaluated by the Scientific Council.
Who are the researchers granted by the Thierry Latran Foundation ?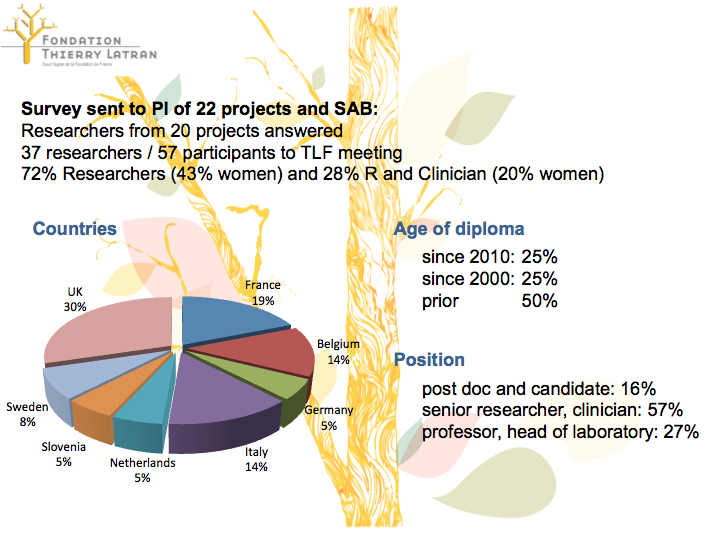 The meeting ended with the inaugural conference of the meeting of the ENCALS that followed.
 The guest of the Thierry Latran Foundation was the Pr Clive Svendsen Cedars – Sinai Regenerative Medicine Institute in Los Angeles who has explained his vision on the progress of the research with stem cells. He presented as well as the research program conducted in his laboratory (combination of stem cell and gene therapy to deliver a protein called GDNF, which stimulates the survival of neurons). The ongoing animal experiments should lead if the results are positive for a phase I in 2015-2016