The Scientific Advisory Board brings together recognized scientists, representative of the European Community with complementary expertise.
Contribute to the definition of the scientific strategy of the Foundation and of the research field for the call for applications.
Evaluate and assess the grant applications within the call for applications or when submitted by the Executive Committee .
Organize an annual scientific meeting where results form all supported projects are presented and discussed.
The Scientific Advisory Board practical modalities as well as the selection process are fixed by the internal rules of the Foundation.
Composed of 7 members :
designed by the Executive Committee,
European,
recognized experts in the research field of Amyotrophic Lateral Sclerosis.
The secretary of the Scientific Advisory Board, Elke Bogaert, is  responsible for the evaluation and selection process of each call for projects.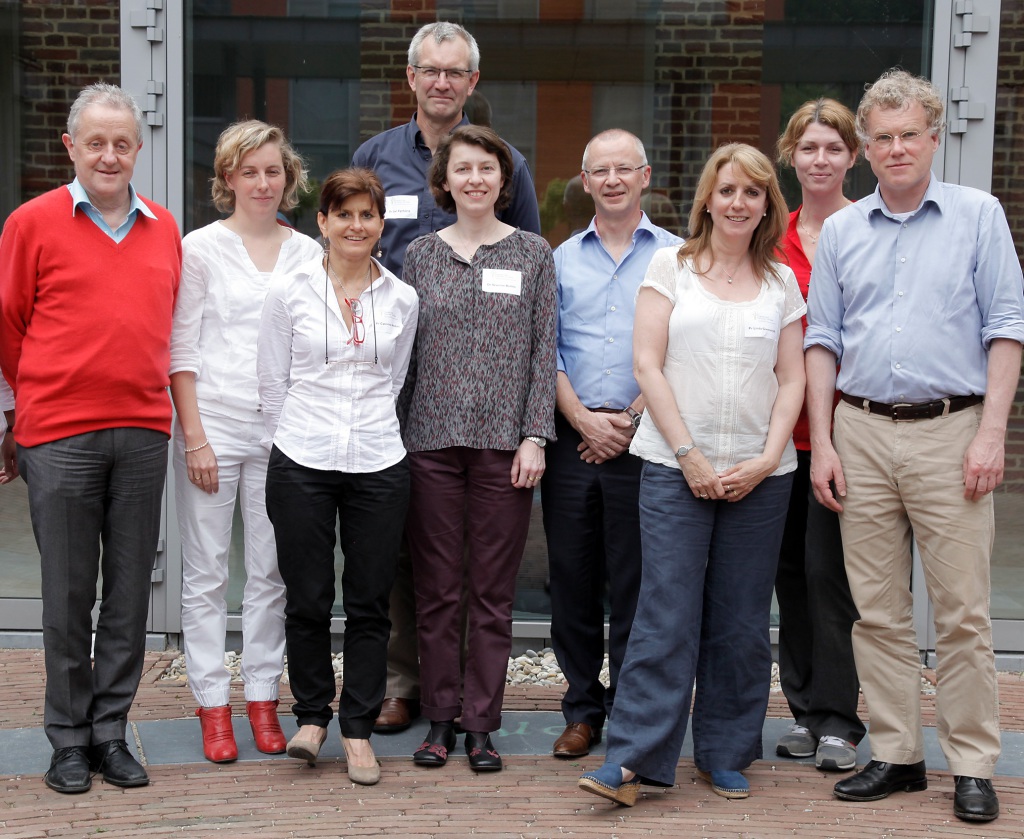 From 2008 to June 2018, the Scientifc Advisory Board was composed from (left to right) :  Albert Ludolph, Elke Bogaert, Caterina Bendotti, Jan Egebjerg, Séverine Boillée, Wim Robberecht, Linda Greensmith, Eva Hedlund, Leonard Van den Berg.